🌿
One Night in Vegan
🇧🇩  BANGLADESH 🇧🇩

4 delicious Bangladeshi street food-themed dishes.
Vegan cocktails, beers and wines available🥂🍹🍸.
On Friday, 30 of August,  we'll have another vegan night with 4 Vegan Bangladeshi 🇧🇩  dishes, starting at  18:00 to 21:00.
The Menu for the Evening
….
Fuska with tamarind sauce
Rounded, hollow and crispy balls made from semolina. They are filled with spicy chickpeas salad and topped with flavoured sauce of tamarind, mint and coriander.
They are one of the popular street snack in Bangladesh and the subcontinent. In parts of India, they are called Panipuri and or gulgappa.
Best way to eat them will be immediately after serving. Fill the puris with as much of the tamarind sauce as possible and and put the puri in your mouth all at once.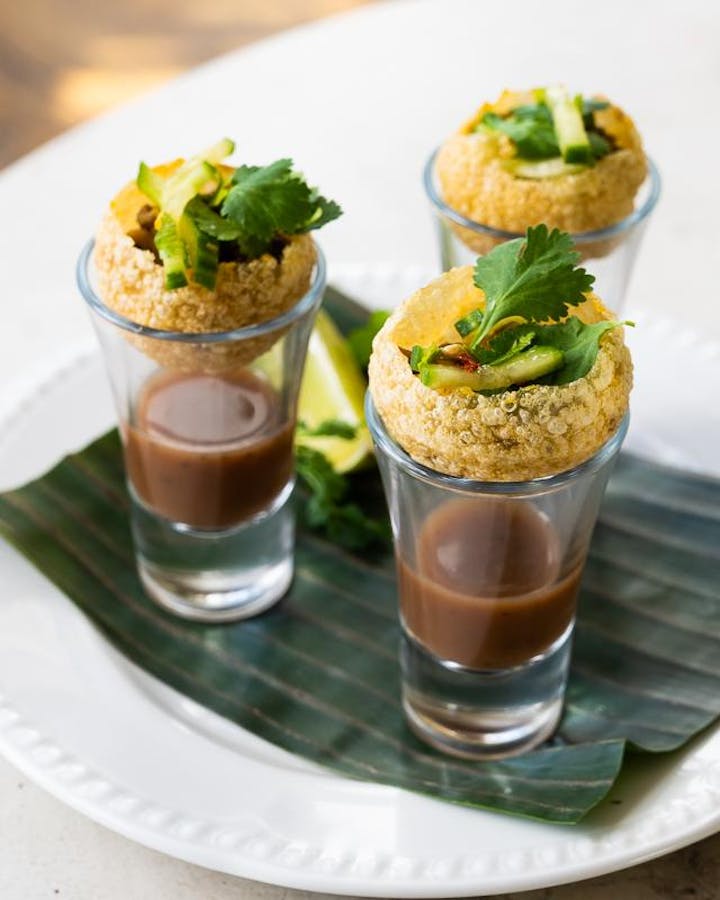 Feazu, Samosa  and Puri with Coriander Chutney
Everybody knows what samosas are. Little triangle delights, sometimes filled with minced meat or vegetables.
Did you know that samosas originated in the middle east then spread to southeast Asia, Asia and Africa.
The term samosa and its variants covers a family of pastries and -dumplings popular from north-eastern africa to Western China.
—
Feazu are mainly common in Bangladesh as a snack consumed during breaking of the fast (islamic month of fasting). It is mainly served with a side of chickpea curry and puffed rice.
Feazu is made using split peas which are soaked over night and then blended to a fine paste. Fresh onions, chillies and coriander are added with salt and spices then deep fried to a crunchy golden balls.
—
Puri or Poori is a deep fried bread, originated in the Indian Subcontinent. It is eaten for break fast or as a light snack. Commonly, it is served with a bhaji or curry, but also can have it with sweet dishes.
The name Puri derives from the sanskrit word Purika meaning filled. Puris are made using wheat flour such as atta, sooji (semolina) or most commonly, maida (refined wheat flour). While deep frying, the puri puffs up like a ball because of moisture in the dough changes into steam which expands in all directions.
In Bangladeshi, puri is served mainly with aloo bhaji (finelly chopped potatoes lightly cooked with salt and turmeric powder).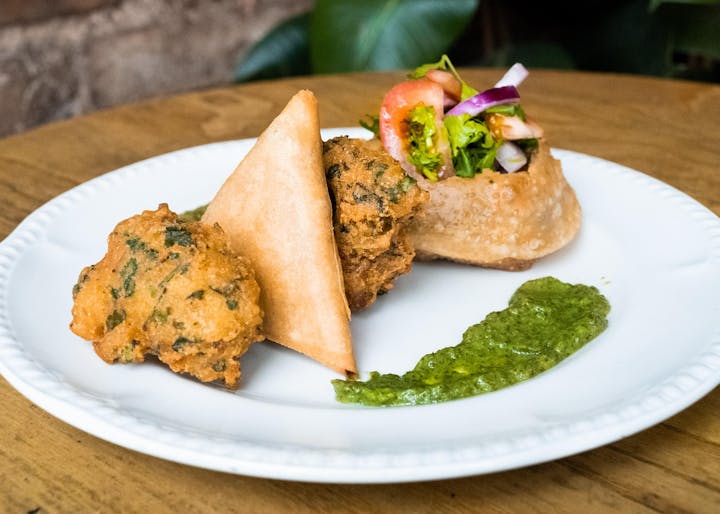 Begun Posto. Aubergine cooked in poppy seed paste. Served with Pilau rice.
This is another traditional bengali dish, focusing all the flavours on the spices. The aubergines are lightly sautéed and cooked in creamy poppy seed paste and vegan yogurt. I first had the opportunity to taste this while visiting Bangladesh few years ago.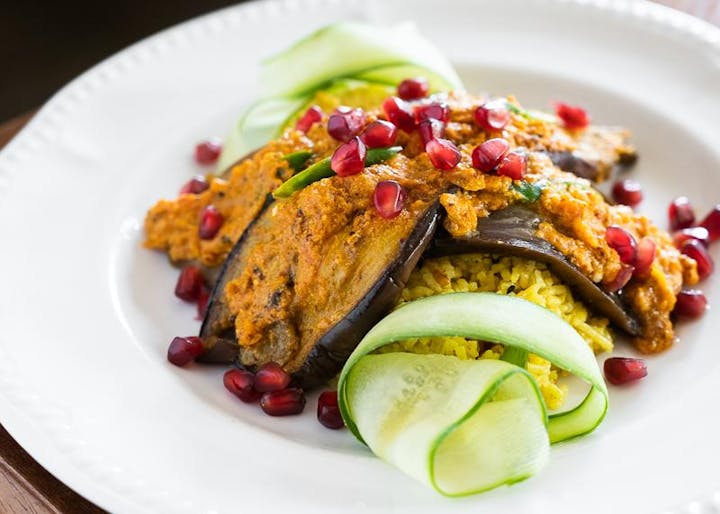 Shemai. Sweet vermicelli pudding.
In Bangladesh, any meal would not be complete without something sweet to start the day. This is a specific Bengali dessert made from roasted vermicelli, spiced milk, cream and sugar.
I have replaced the milk and cream for coconut milk and cream.