Supperclub: One Night in Vegan Bangladesh
4 delicious inspired plant-based themed dishes.
About the Event: One Night in Vegan Bangladesh
On Friday, 29 of November, we'll have another vegan night with 4 Vegan Bengali 🇧🇩 dishes starting at 18:00 to 21:00.
There will also be vegan cocktails, beers and wine available🥂🍹🍸.
Begun bhaja
Begun is the Bengali name for aubergine or eggplant.
Bhaja in Bengali is thick slices of vegetables coated in thick gram flour batter and fried until crispy. This is a favourite bengali tea time snack and can be made using potatoes, cauliflower, courgettes, onions etc.
This time, we are using large fresh aubergine and portobello mushrooms to make the bhaja, which will be served with homemade fresh coriander sauce on bed of fresh salad.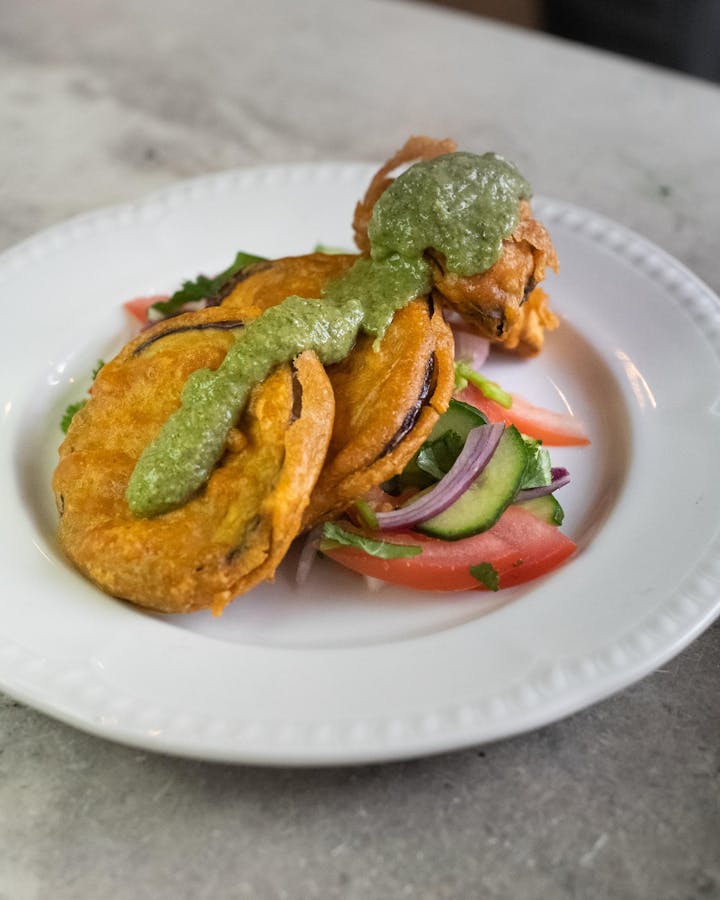 Aloo ar begun bhorta
Flavorful and fiery mashed potatoes made with mustard oil, onions, and red chilies, aloo bhorta is the perfect example of Bengali comfort food.
The key to these Bengali-style mashed potatoes is mustard oil, or shorsher tel, which is to Bengalis as olive oil is to Italians. There's really no substitute for the incredibly pungent taste of this golden oil, which is almost one of the cornerstones of Bengali cuisine.
Begun bhorta – you can't taste this dish and not fall in love with it. Another widely popular dish from Bangladeshi cuisine, begun bhorta (spicy mashed aubergine) is an easy recipe packed with bold flavours.
Enjoy these with homemade paratha and carrot pickle.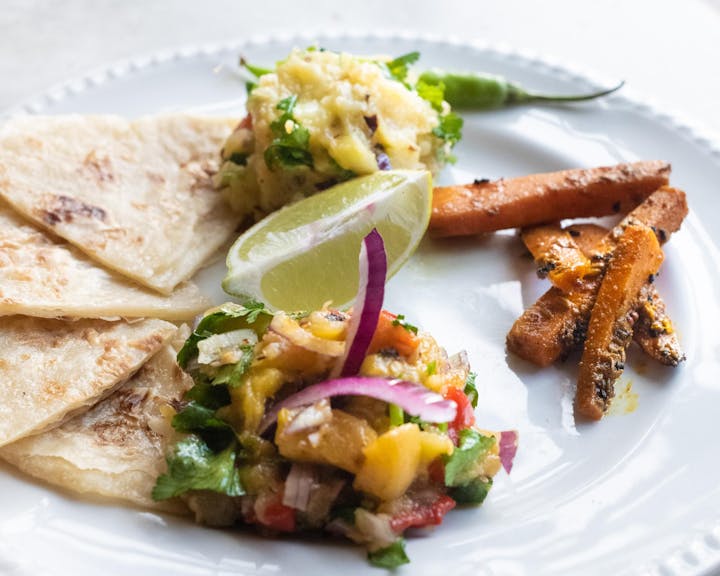 Kochur loti
This is another one of Bangladeshi favourite dishes, kochur loti or Taro root. Taro are traditionally cooked with small or dry fish.
Health benefits of these roots include the ability to support digestive system, lower blood sugar, prevent certain types of cancer, protect the skin, improve circulation, enhance vision, aid the immune system and prevent heart disease.
Another interesting fact is that these are believed to be the first cultivated plant in human history.
Enjoy these toots with Pilau rice cooked with dill on a bed of garlic fried kale for the extra crunch.
Sooji halwa and laddu
In every Bangladeshi family, desserts are a big deal. The elders believes that if it's not drenched in syrup or fried in ghee, it is never going to be sweet enough.
As a young girl, I remember watching the ladies on nights before Eid, beating cauldrons of semolina, carrots and syrup to make a popular South East Asian dessert- sooji ka halwa. It's not the easiest dessert to make, but once perfected it will be the talk of the town.
Laddu – the name originated from the Sanskrit word Lattika. Laddus are made of gram flour, fat (vegan gee), and palm sugar, with other ingredients that vary by recipe, like chopped nuts or dried raisins.
Enjoy the two Bangladeshi sweets with some chopped pistachios and flaked coconut.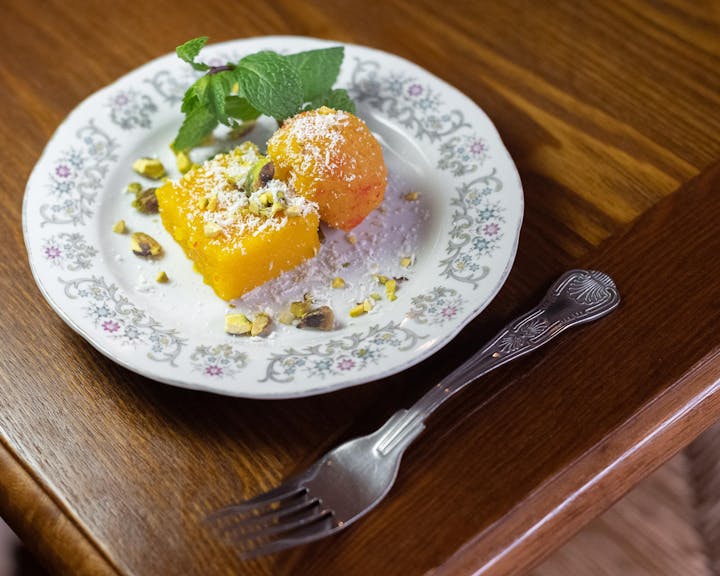 About Miranda Vegan Vegetarian Café
We are specialise in making healthy and delicious vegan and vegetarian dishes with international influences
You can write us about this event or any query you have to
hello@mirandacafe.co.uk