Miranda's Supper Club
ONE NIGHT IN VEGAN COLOMBIA 🇨🇴
On Friday 25 of November, we'll have another vegan night with 5 Vegan inspired dishes starting at 18:00 to 21:00.
There will also be vegan cocktails, beers and wine available🥂🍹🍸.
• 🕰  Event Timing: Doors open at 18:00 for you to enjoy drinks and relax, but feel free to come at any time as the table is reserved for you only and we'll serve your dishes at your pace. Please note, the premise closes at 21:00, so in order to enjoy your evening fully, we suggest arriving between 18:00 and 19:00
BOOK for November 25, 2022

This menu is fully gluten-less Ⓖ 
THE MENU FOR THE EVENING 
COLOMBIAN CEVICHE
Ceviche is a popular dish in almost all Latin America, from Mexico to Argentina. Of course, each country varies the recipe a bit, but keeps the same concept. Made from raw ingredients and lemon. Colombian Ceviche uses tomato sauce. Our version is done with palm hearts and mango.
Palm hearts, mango, green and red pepper, red onion, tomato sauce, fresh coriander, chips.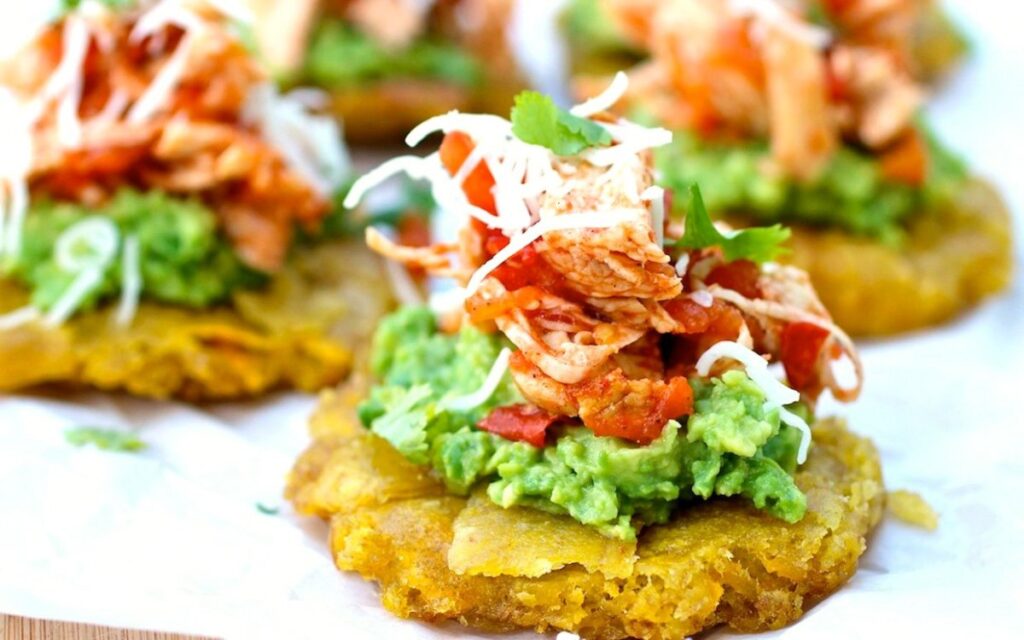 PATACONES, TOASTED GREEN PLANTAIN
Colombian Patacones or tostada de plátano. Topped with hogao, an onion and tomato salsa, and guacamole, they are an amazing appetizer. A staple food of the Caribbean coast of Colombia.
Fried green plantain, onion, tomato, pepper, guacamole. Topped with vegan cheese.
Allergens: sulphites.
AJIACO STEW
Ajiaco is a unique Colombian dish, especially beloved in the city of Bogota. It's a hearty vegetable soup made with few different types of potatoes, corn on the cob and guasca herbs.
Mixed potatoes, onion, leak, corn, guasca, capers, cream. 
Allergens: celery, soya.
BANDEJA PAISA
Bandeja paisa (Paisa refers to a person from the Paisa Region and bandeja is Spanish for platter), with variations known as bandeja de arriero, bandeja montañera, or bandeja antioqueña, is one of the most representative meals in Colombian cuisine, especially of the Antioquia department and the Paisa Region, as well as with the Colombian Coffee-Growers Axis (the departments of Caldas, Quindío and Risaralda), and part of Valle del Cauca and the northwest of Tolima.
The main characteristic of this dish is variety of food in a traditional bandeja paisa: frijoles Antioqueños, a rich red beans, white rice, BBQ jackfruit mock meat, avocado, plantain (plátano maduro) and colombian arepa.
Allergens: soya, sesame, sulphites.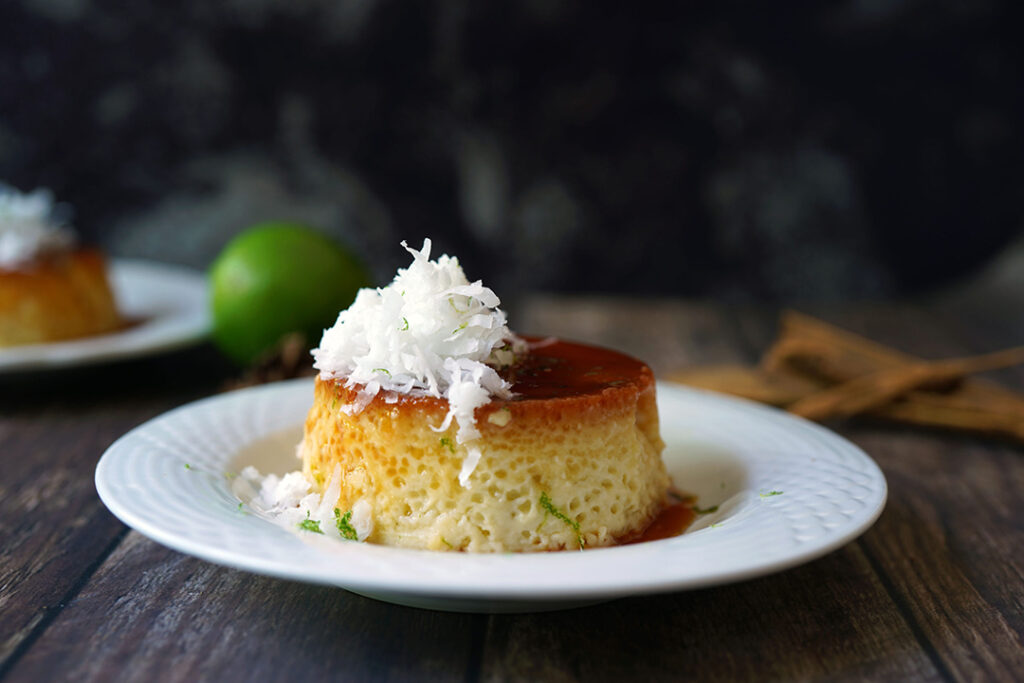 FLAN DE COCO
Coconut Flan or Flan de Coco is a popular dessert in Latin America. It's creamy, sweet with a delicious coconut flavor. Is very popular on the Coast of Colombia.
BOOK for November 25, 2022
Important Reservation Information
• 🕰  Event Timing: Doors open at 18:00 for you to enjoy drinks and make new friends, but feel free to come at any time as the table is reserved for you only and we'll serve your dishes at your pace. Please note, the premise closes at 21:00, so in order to enjoy your evening fully, we suggest arriving between 18:00 and 19:00
Miranda Café Refund Policy
Refunds will include the full ticket as long as the request is processed with no less than 5 days prior the event. After this, we will require to sell the ticket before the event or, during the event as a walk-in before processing any refund. Please note, we use Stripe as our online card payment processor and the fees associated with the use of Stripe are non refundable, so we won't return them to the ticket buyer when a refund is processed. More about Stripe fees https://stripe.com/gb/pricing . But there is an exception. We will refund the Stripe fees to buyers when an event is cancelled. You can write to us about this event or any query you have to: hello@mirandacafe.co.uk
About Miranda Café
We specialise in healthy and delicious vegan and vegetarian dishes with international influences. You can write us about this event or any query you have by clicking here
-The team of Miranda Café 🌿
instagram: @mirandacafe
#United Kingdom Events #City of Westminster Events #Things to do in London. #London Galas #London Food & Drink Galas #drinks #food. #dinner #vegan #plantbased #gala  #vegetarian #london  #northlondon #crouchend