MIRANDA'S SUPPER CLUB:
ONE NIGHT IN VEGAN SPAIN 
On Thursday 30 of September and Friday 1 of October, we'll have another vegan night with an inspired 6  plant based dishes, starting at 18:00 to 21:00.  There will also be vegan cocktails, beers and wine available🥂🍹🍸.
• 🕰  Event Timing: Doors open at 18:00 for you to enjoy drinks and relax, but feel free to come at any time as the table is reserved for you only and we'll serve your dishes at your pace. Please note, the premise closes at 21:00, so in order to enjoy your evening fully, we suggest arriving between 18:00 and 19:00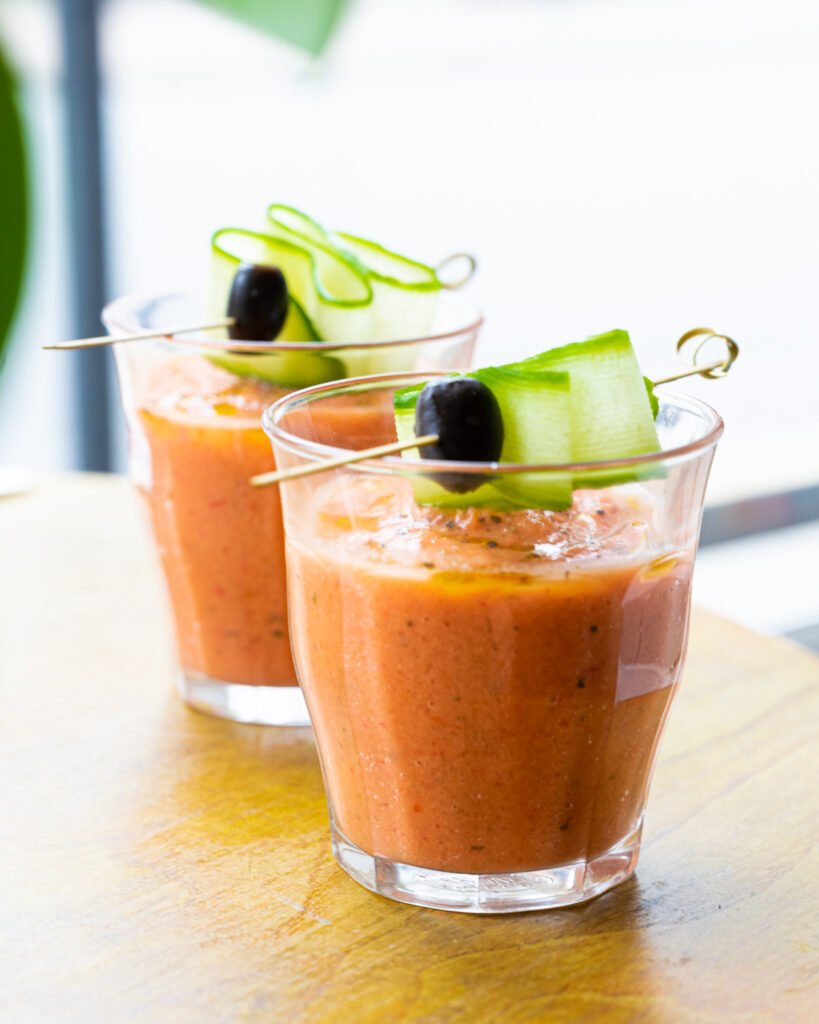 SALMOREJO ANDALUZ
Also ​​known as ardoria or ardorío, is a traditional soup originating from Andalusia. Cold fresh tomato soup.
Allergens: gluten, sulphites. Contains garlic.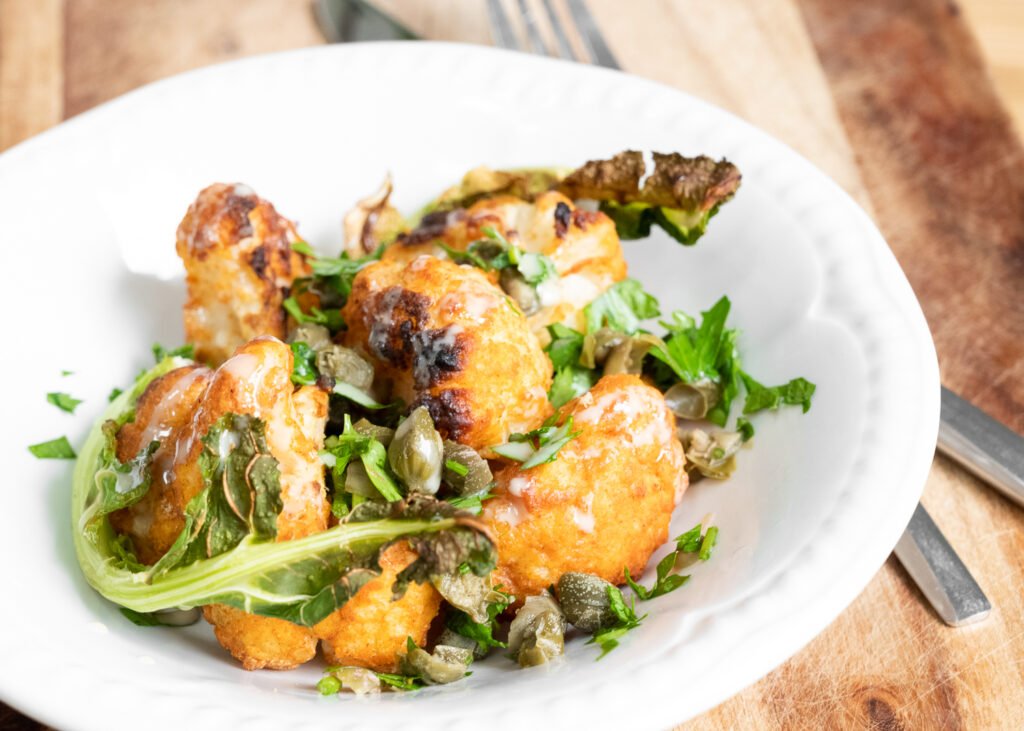 ROASTED PAPRIKA CAULIFLOWER 
Roasted paprika cauliflower, radicchio, capers and fresh parsley served with garlic aioli.
Allergens: sulphites. Contains garlic.
SETAS AL AJILLO AND PIMENTONES ASADOS
Mushrooms sauteed with garlic and white wine and charred red pepper. Served with pan de barra, rustic toasted baguette.
Allergens: gluten, sulphites. Contains garlic.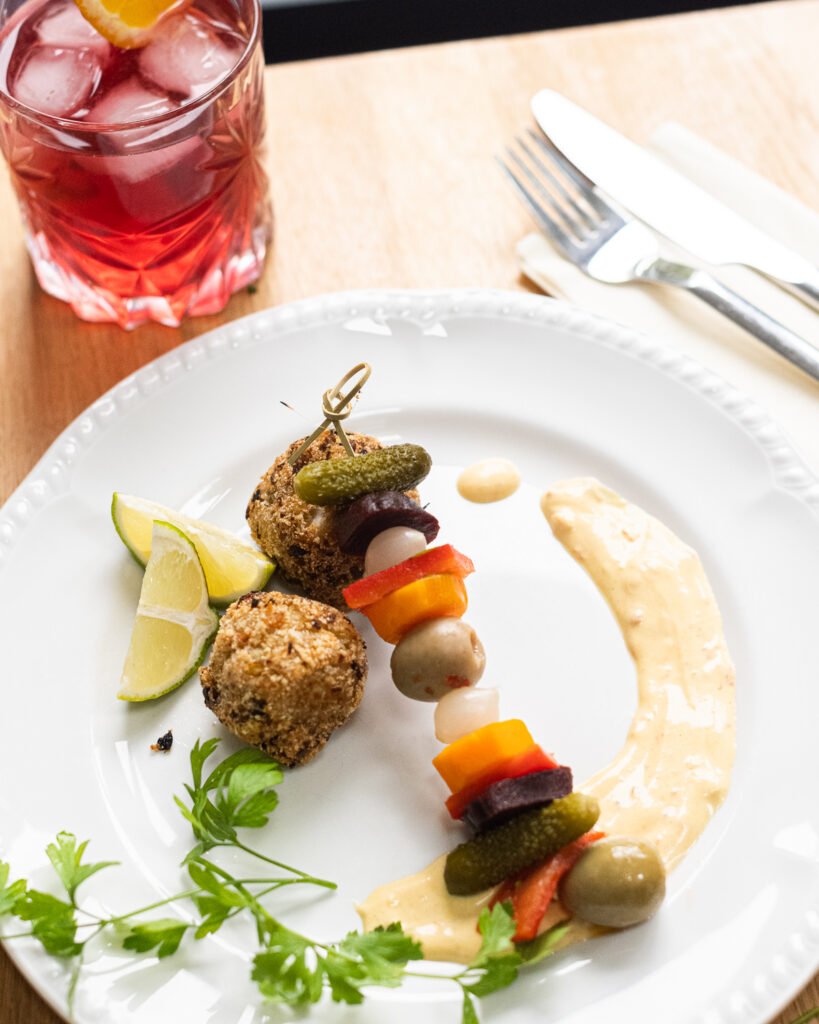 JACKFRUIT CROQUETTES AND BANDERILLAS
Handmade mock fish jackfruit croquettes, served with mustard aioli and mixed pickle skewer: Gherkin, onion, beetroot, zanahorias aliñadas (carrots), green olives.
Allergens: mustard, gluten, soya, sulfites. Contains garlic and onion.
TORTILLA ESPAÑOLA CON CHORIZO AND PIPIRRANA
Mock chorizo potatoes omelette served with artichoke pipirrana brava salad. Pipirrana salad: tomatoes, red onion, green pepper, cucumber, white beans and artichokes.
Allergens: soya, celery, sulphites. Contains onion.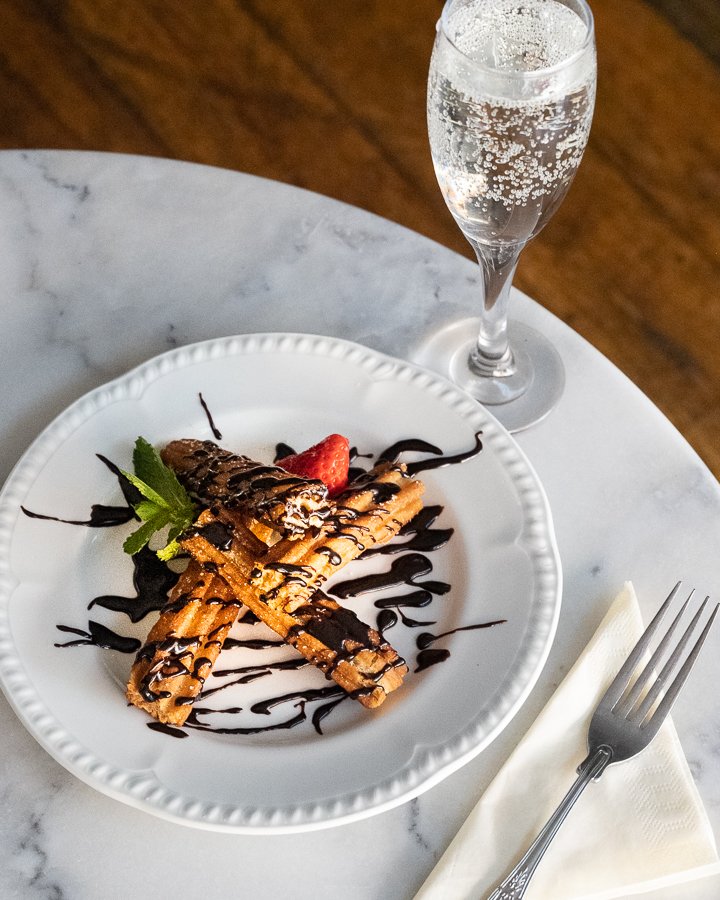 CHURROS CON CHOCOLATE
Fried-dough pastry served with dark chocolate sauce, sugar and cinnamon.
Allergens:: gluten, soya.
Important Reservation Information
• 🕰  Event Timing: Doors open at 18:00 for you to enjoy drinks and make new friends, but feel free to come at any time as the table is reserved for you only and we'll serve your dishes at your pace. Please note, the premise closes at 21:00, so in order to enjoy your evening fully, we suggest arriving between 18:00 and 19:00. Drinks are not included for this event
•  Please contact us directly to make a booking for more than 6 guests 
Miranda Café Refund Policy
Refunds will include the full ticket as long as the request is processed with no less than 5 days prior the event. After this, we will require to sell the ticket before the event or, during the event as a walk-in before processing any refund. Please note, we use Stripe as our online card payment processor and the fees associated with the use of Stripe are non refundable, so we won't return them to the ticket buyer when a refund is processed. More about Stripe fees https://stripe.com/gb/pricing . But there is an exception. We will refund the Stripe fees to buyers when an event is cancelled. By purchasing tickets to this event in this website, you agree to abide by our terms of service. You can write to us about this event or any query you have to: hello@mirandacafe.co.uk
About Miranda Café
We specialise in healthy and delicious vegan and vegetarian dishes with international influences. You can write us about this event or any query you have by clicking here
-The team of Miranda Café 🌿
instagram: @mirandacafe
#United Kingdom Events #City of Westminster Events #Things to do in London. #London Galas #London Food & Drink Galas #drinks #food. #dinner #vegan #plantbased #gala  #vegetarian #london  #northlondon #crouchend