MIRANDA'S VEGAN SUPPER CLUB: ONE NIGHT IN VEGAN ARABIA
🐪🔆 One Night in Vegan Arabia 🔆🐪
On Friday, 28 of February, we'll have another vegan night with 4 Vegan Arabian inspired dishes starting at 18:00 to 21:00.
This will be a collaboration with guest chef @veganwinchmore
There will also be vegan cocktails, beers and wine available🥂🍹🍸.
—
🕰Event Timing: Doors open at 18:00 for you to enjoy drinks and make new friends, but feel free to come at any time as the table is reserved for you only and we'll serve your dishes at your pace. Please note, the premise closes at 21:00, so in order to enjoy your evening fully, we suggest arriving between 18:00 and 19:00
THE MENU FOR THE EVENING
Babba Ganoush Starter
The bābā is an Arabic word that means 'father' and is also a term of endearment, while ġannūj could be a personal name, although translated into English the word is "pampered or flirtatious" therefore It is not certain whether the word bābā refers to the eggplant, or to an actual person indulged by the dish. It is told that the dish was originally invented in a harem for a demanding pampered Sultan.
Allergens: Gluten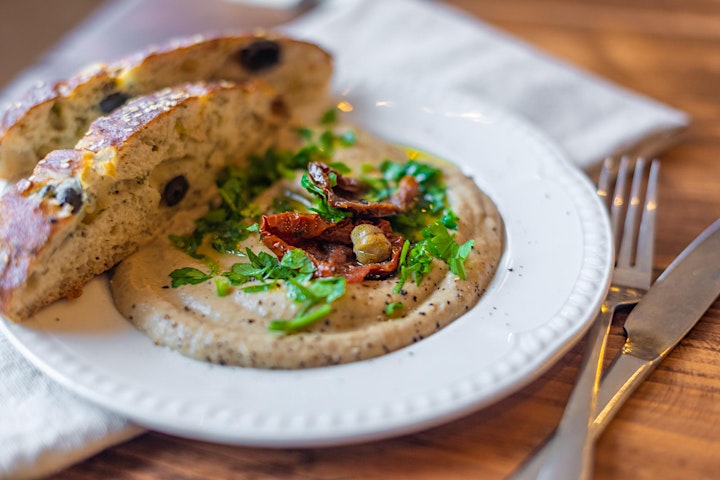 Vegan Kibbéh
It is considered to be the national dish of many Middle Eastern countries, each serving the dish in different variations. Sometimes shaped into balls or patties, and baked, cooked in broth or even served raw with its meat content, as a type of pâte delicacy.
Allergens: Gluten, Nuts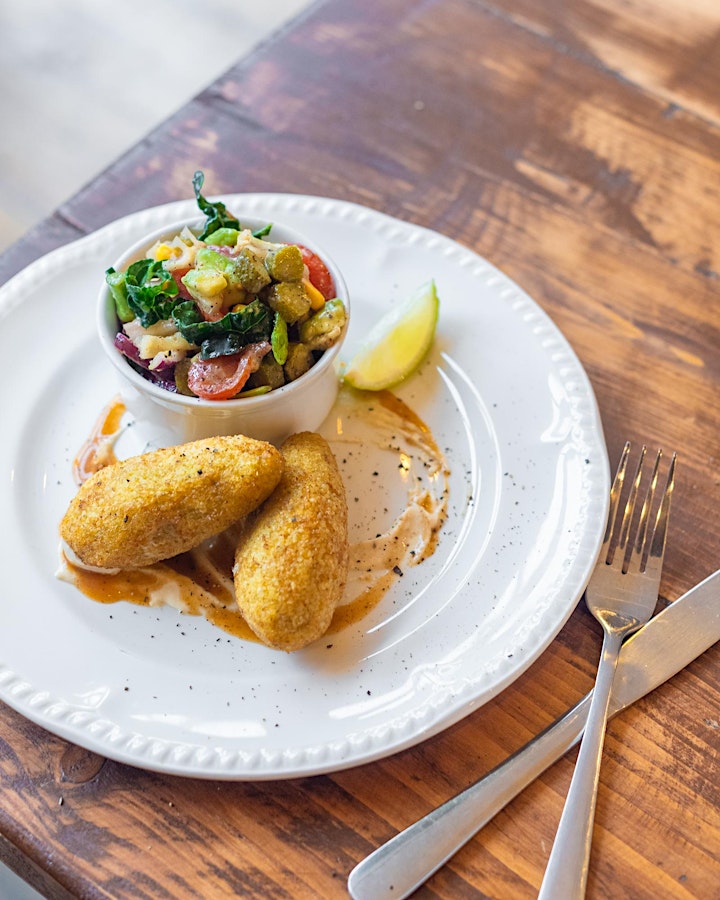 Kofte Kebab
The word kofta comes from the verb kōftan meaning "to pound" or "to grind", reflecting on the ground minced meat ingredient in the dish. In our version we stick to the grinding process but instead use minced mushrooms, aubergines, leeks and lentils to give the same worldwide loved kebab effect.
Allergens: Barley, soy, celery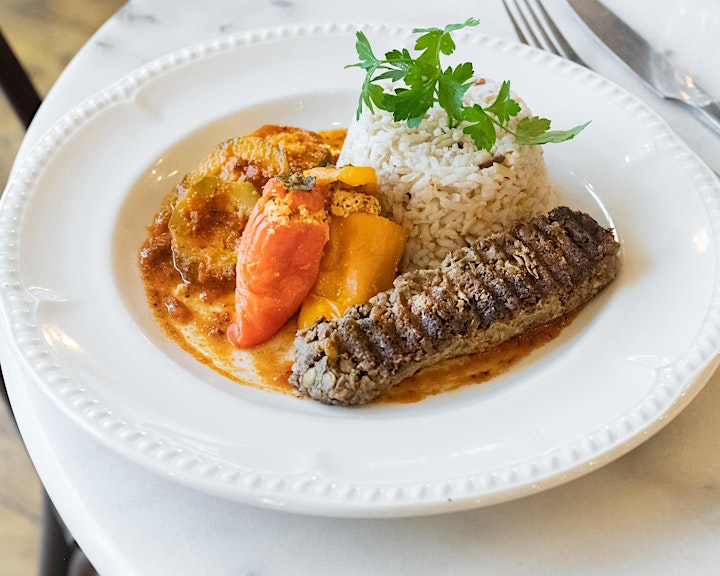 Lukma Tayba
Apricots, carrots and dates are used heavily in Arabic deserts for their sweetness. Especially in parts of the world where sugar is an extravagance, such as Iraq. Dates, a fruit which is an extravagance in our western society, are more readily available and much more common, with date trees growing wild and appearing on most streets of North Africa and the Middle Eastern world
Allergens: nuts, soy
About Miranda Vegan Vegetarian Café
We are specialise in making healthy and delicious vegan and vegetarian dishes with international influences
You can write us about this event or any query you have to: hello@mirandacafe.co.uk
-The team of Miranda Café 🌿