SUPPER CLUB: 🇻🇪 ONE NIGHT IN VEGAN VENEZUELA 🇻🇪
On Friday, 20 of December, we'll have another vegan night with 3 Vegan Venezuelan dishes starting at 18:00 to 21:00.
There will also be vegan cocktails, beers and wine available🥂🍹🍸.
—
🕰 Event Timing: Doors open  at 18:00 for you to enjoy drinks and make new friends, but feel free to come at any time as the table is reserved for you only and we'll serve your dishes at your  pace. Please note, the premise closes at 21:00, so in order to enjoy your evening fully, we suggest arriving between 18:00 and 19:00
❄︎ THE MENU FOR THE EVENING  ❄︎
Tequeños 
With a rich pastry crust wrapped around salty queso blanco, these Venezuelan cheese sticks put their mozzarella brethren to shame.
Vegan smoked cheese sticks wrapped in pastry dough and fried until golden brown and crispy, served warm with guacamole. Contains: onions and coconut.
Allegens: gluten.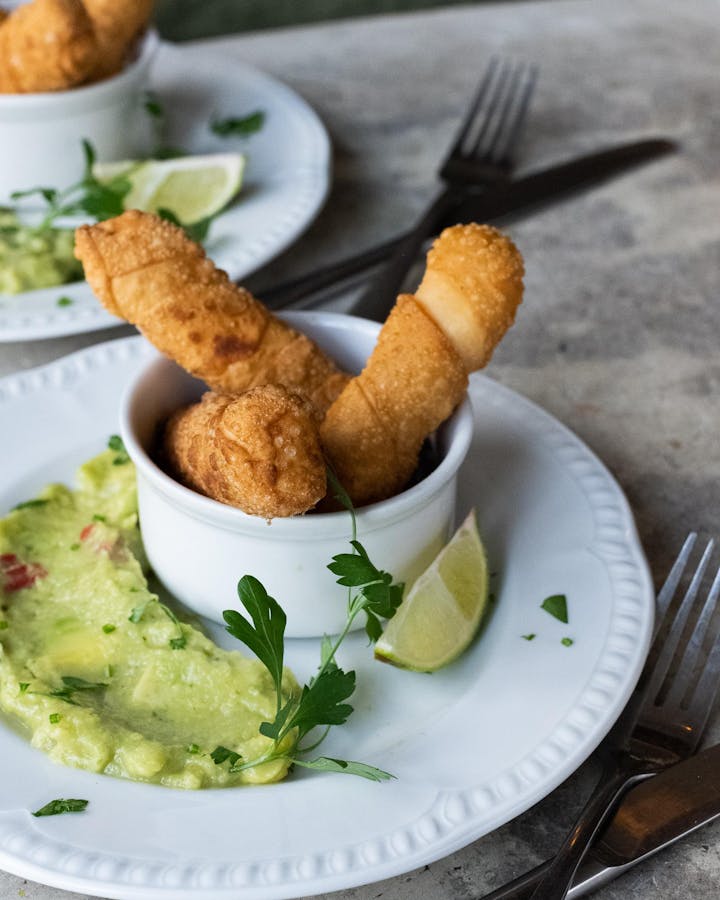 Festive Dish to celebrate the holiday
Traditional Venezuelan Christmas foods include 'Hallacas' – a mixture of meats, capers, raisins, and olives that is wrapped in maize and plantain leaves and tied up with string into a parcel and then boiled or steamed afterwards; the Pan de Jamón – a type of bread that's made with puff pastry, filled up with ham, raisins, olives and shaped like a 'swiss roll'! All this its served with Chicken Salad.
Corn dough stuffed with a vegetable stew of cauliflower, peppers, carrots, chickpeas, raisins and capers, then wrapped in a banana leaf, topped with mojito sauce. Served with chicken salad made from soy shredded chicken, potatoes, carrots, peas with mayo dressing, and bread stuffed with vegan gouda cheese, olives, and raisins. Contains: coconut, garlic, olives, capers, raisins, chickpeas.
Allergens: gluten, soy, mustard.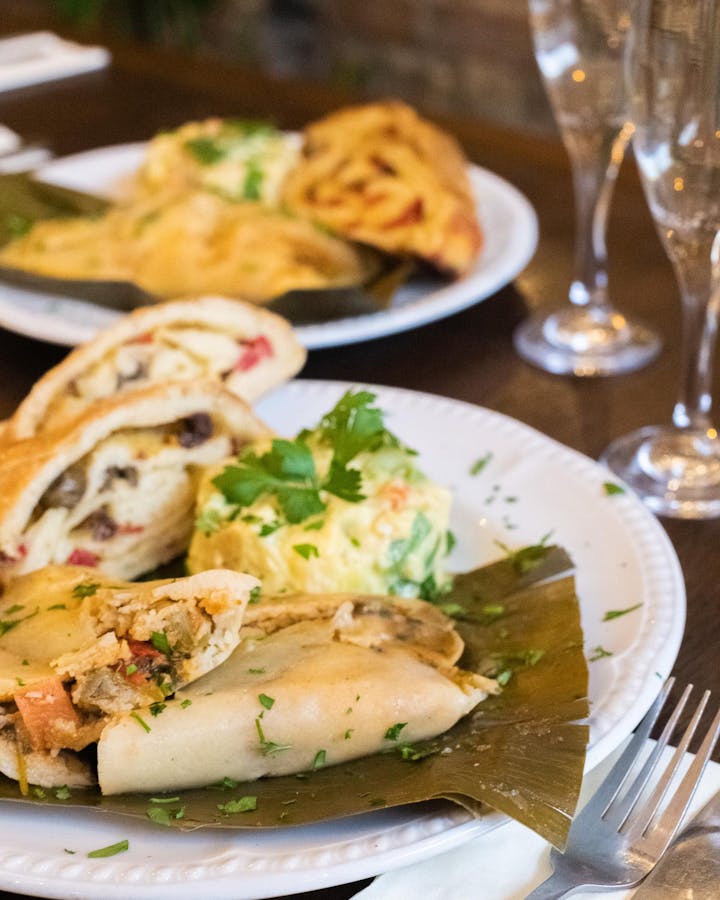 Coconut Quesillo and guava sweet
Coconut vanilla flan topped with Demerara sugar and served with a guava sweet bite. Contains: coconut.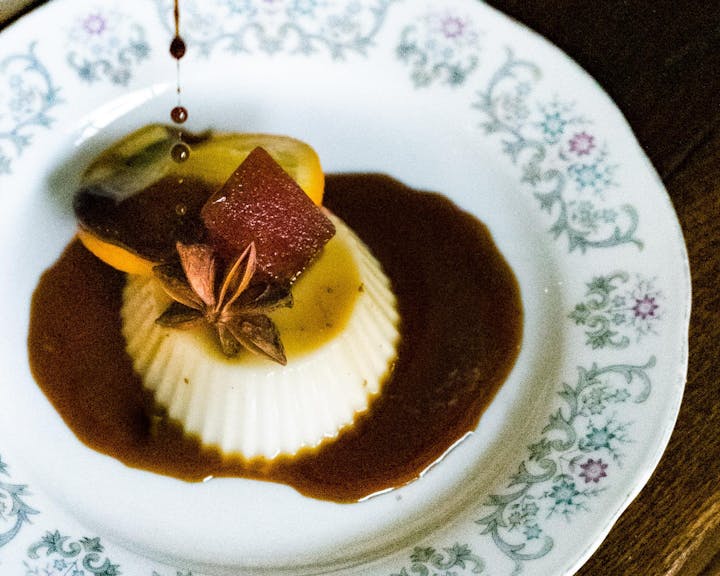 Cocoa Rose Tea
"chocolate" tea, is simply made from steeping cacao bean husks in hot water to create a delicate, chocolatey infusion which has numerous health benefits. Our version includes rose petals for and aromatic complement.
About Miranda Vegan Vegetarian Café
We are specialise in making healthy and delicious vegan and vegetarian dishes with international influences
You can write us about this event or any query you have to:
hello@mirandacafe.co.uk
-The team of Miranda Café 🌿