Supperclub: One Night in Vegan Rajasthan
4 delicious inspired plant-based themed dishes.
About the Event: One Night in Vegan Rajasthan
On Friday, 25th of October, we'll have another evening enjoying our supper club: one  night with 4 Vegan Rajasthani 🇮🇳  inspired dishes starting at 18:00 to 21:00.
There will also vegan cocktails, beers and wine available🥂🍹🍸.
Captured by the ancient cultural greatness of India and its incredible polarities in terms of wealth, religion, climate, landscapes, etc. With all these extremes but at the same time deeply captivating and certainly a culture one from which we can all learn from it. We must admit that we were captivated.
Its cuisine is not far behind. The great variety of species, grains, cereals, vegetables, and cooking methods makes this culture a totally separate chapter to study.
Miranda Café would like to make a little tribute to that great culture. We hope you enjoy it.
THE MENU FOR THE EVENING
Tofu Tikka
Chargrilled bean curd chunks and vegetables marinated in vegan yogurt and spices. Served with coriander mint chutney.
This appetizer is our version of the famous and much loved Indian Paneer Tikka. We have used tofu in this recipe which absorbs all lovely flavours from the aromatic spices.
Allergens: Soya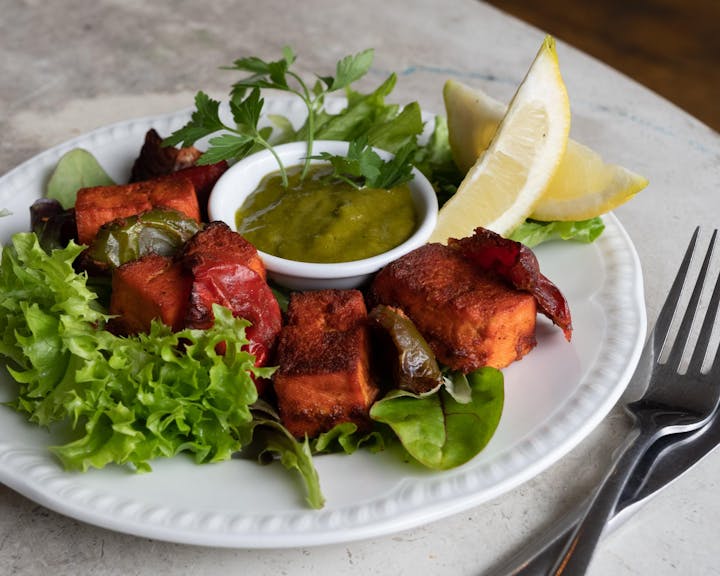 Rajasthani Mirchi Vada
Green chilies fritters filled with stuffed spicy-tangy potato. Served with tamarind chutney.
Another snacky delight from Rajasthan, Mirchi badas are perfect to complement any meal. The hot and spicy badas are simply scrumptious.
   Allergens: Mustard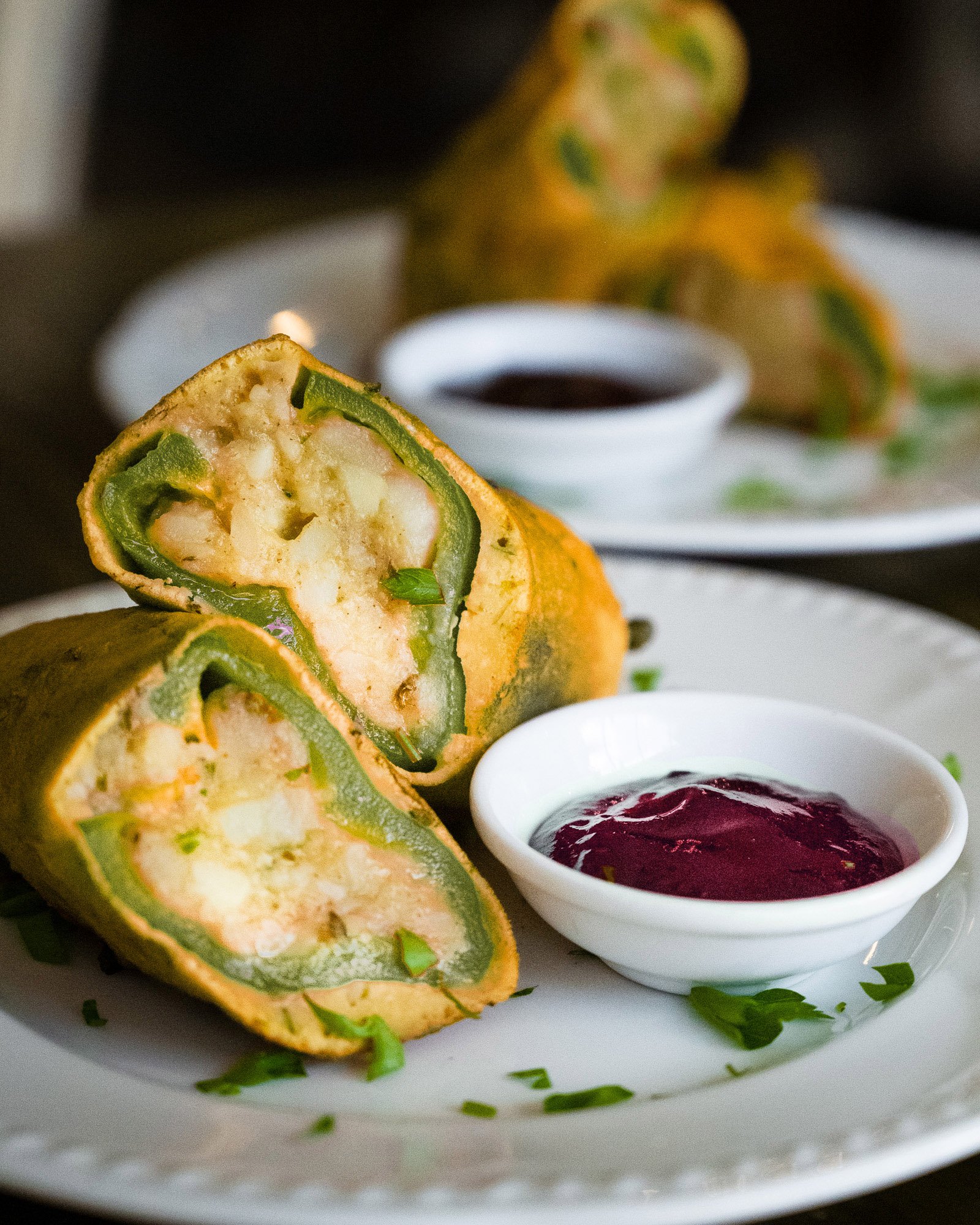 Vegan Chicken Tikka Masala
Served with lemon basmati rice and cucumber mint coconut raita.
This vegan Tikka Masala is loaded with delicate, fragrant spices, and gets its creaminess from dairy-free coconut milk. Served with lemon basmati rice and cucumber, mint and coconut raita.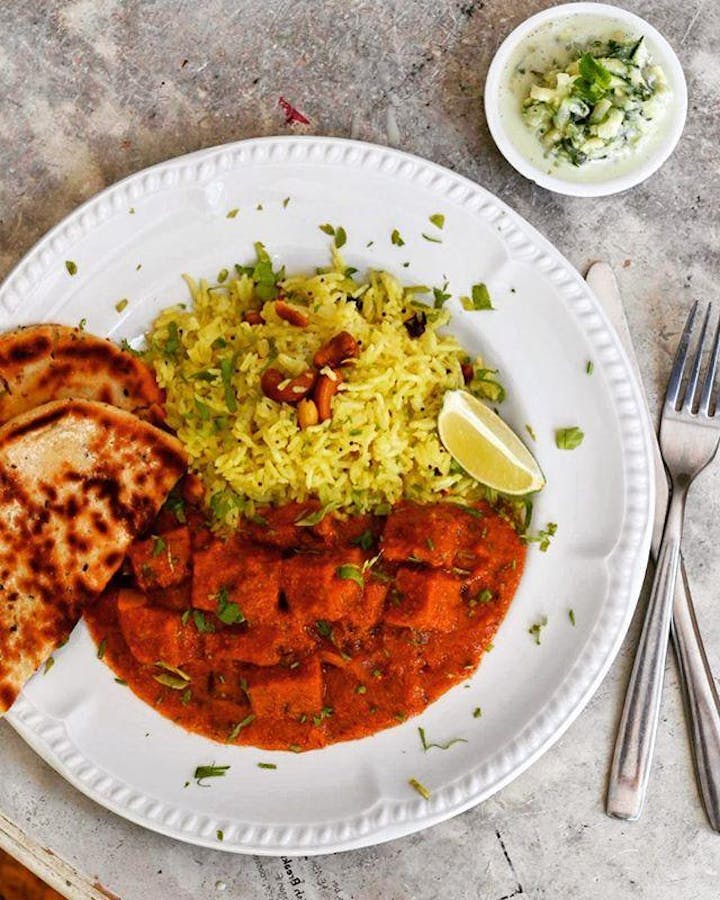 Gulab Jamun with Coconut Mango Pudding
Fried sweet potato balls in cardamon syrup served with coconut and mango pudding.
Gulab jamun was first prepared in medieval India, derived from a fritter that Central Asian Turkish invaders brought to India. One theory claims that it was accidentally prepared by the Mughal emperor Shah Jahan's personal chef!
The word "gulab" is derived from the Persian words gol (flower) and āb (water), referring to the rose water-scented syrup. "Jamun" or "jaman" is the Hindustani word for Syzygium jambolanum, an Indian fruit of a similar size and shape, commonly known as black plum. According to the culinary historian Michael Krondl, both luqmat al-qadi and gulab jamun may have originated from a Persian dish, with rose water syrup being the connection between the two.
About Miranda Vegan Vegetarian Café
We specialize in making healthy and delicious vegan and vegetarian dishes with international influences
You can write to us about this event or any query you have to
hello@mirandacafe.co.uk , And we'll try our best to assist you.
See you then!
-The Team of Miranda Café